One of the Spanish camera stores, specializing specifically on Pentax brand, has made an initial review of the upcoming new full-frame flagship camera Pentax K-1 Mark II that should bring the increase in image quality and autofocus speed.
Just after one months since the first announcement, the Pentax K-1 Mark II has become the most desired camera amongst the Pentaxian community. The new DSLR has inherited the full potential of its predecessor – one of the most robust and reliable cameras on the market – and promises the improvement in image quality, focusing and high-resolution shooting mode Pixel Shift.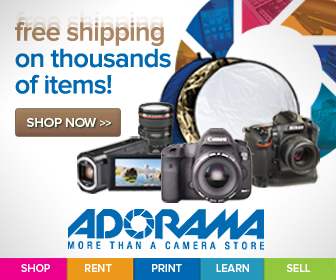 And all this thanks to a small secret ingredient: unique acceleration unit that appeared initially inside the APS-C line Pentax KP and K-70. This small change is supposed to bring notable improvements, at least on paper, and has already caused a lot of doubts among the users.
Both cameras are identical. The only difference ins on the front – K-1 II name.

The tested Pentax K-1 Mark II (right) had firmware 1.01 installed.
Is it worth to jump from original K-1 to the K-1 Mark II? Does the promised Ricoh's upgrade justify the motherboard change – an unprecedented offer on the photographic market till now?
Those question will not be answered in this article, as it is only devoted to the initial analysis of the first samples of the new queen Pentax camera (obviously with the permission of the 645Z). A bit later it will be possible to conduct the more complete analysis of the K-1 Mark II, which will resolve all the doubts.
First photos taken with the Pentax K-1 Mark II
At the moment we present you with the first selection of samples made with different lenses and K-1 Mark II available to us, with the 1.01 firmware version installed.
In-camera JPEG. Photo taken Tamron 17-35mm f/2.8-4. Click on the image to see the original file (file size 18 MB).
And yes, the new K-1 Mark II is virtually identical to the original K-1, with its ergonomics and grip that are difficult to overcome, with its perfect balance, which given its weight creates a feel of lightness. This DSLR is ready to hold very heavy lenses that won't reduce the operability.
Its body is sealed in 87 point and is able to withstand a nice shower. On its back side the Pentax K-1 Mark II continues to emphasize on its unique fully articulated screen – also weather resistant as a rest of the body.
JPEG exported with Lightroom from a DNG, with a very slight modification of exposure parameters. Image taken with Tamron 17-35mm f/2.8-4. Click on the image to see the original file (file size 17,4 MB).
Equipped with the same 36-megapixel CMOS sensor as its predecessor, the new Mark II is definitely stands out with its extreme sensitivity of ISO 819 200 (you may see this value on the display image above). Although the maximum usable value, with many limitations, would be ISO 102 400. With the original K-1 the user, in certain circumstances and when it is really necessary, could be encouraged with ISO 51 200, so probably we would gain one more stop here.
In the first tests we have done there are visible differences between K-1 and K-1 Mark II when shooting at high sensitivity, but do not forget that the original K-1 already has a great noise performance. The best performance is found when shooting in Pentax PEF format, which offers more than two ISO steps in comparison to the Adobe DNG format.
In-camera JPEG. Image taken with 50mm f/1.4. Click on the image to see the original file (file size 20 MB).
In this Mark II the colours are rendered with higher level of reality, with less tone errors and content in grey. Especially in reds – the fire red tone is more vivid. And somewhat less in blues – usual feature for Pentax. In general we can say that colours are coming out with more saturation and clarity.
Pixel Shift
As we have said already, the Pixel Shift mode (which combines four shot in a single image, using the advantage of five-axis Shake Reduction system to provide very high-resolution images) has new option for shooting handheld and subjects with slight movement. This feature has generated a lot of expectations among Pentax users for its great potential in portrait and landscape photography.
Pixel Shift mode options in Pentax K-1 (left) and K-1 Mark II (right).
Such files can reach 170 MB in size – quite an increase in comparison to Pixel Shift mode in original K-1. It is very useful for large advertising posters or product photography for advertising purposes. In our initial tests we have used it for macro photography, where shake and lack of sharpness are challenging.
Holding the camera firmly the processing is very effective and promises to provide a lot of joy. Of course, the same as with the original K-1, it takes about 8 second to process the image, and until it goes to the half of it the camera will not allow you to make the next shot.
Taken with Pixel Shift and Sigma 180mm f/3.5 Macro lens. JPEG exported from a DNG file. Click to see a 100% crop.
Pentax also gives two more options for shooting with a tripod: for shooting static object and with slight movement. Both modes work well, the more detailed review of these functions will be later.
The all-terrain camera
Currently there are no camera that can shade Pentax K-1 in nighttime photography. Pentax K-1 Mark II inherits a useful tool for astrophotography – Astrotracer, which uses the built-in GPS and SR unit to make long exposures of celestial bodies without trails.
Camera also has electronic shutter to avoid shake and focus peaking in Live View, which with magnification of 16x allows us to focus with high level of precision.
We discussed the landscape photography, product and portrait photography using the advantages of Pixel Shift mode. But what about nature photography? As in the original K-1, here we can use the crop mode with magnification of 1.5x and final resolution of 15.6 megapixels that speeds burst and processing time and other performance features. All this is using the advantages of the full-frame format in terms of noise and resolution.
It also seems that AF-C tracking mode is better in K-1 Mark II, though we will do a comparative test to try it out. However the AF-S mode is very fast, but when the catch-in function is activated the camera takes the shot only when the subject is in focus.
The first impressions with the Pentax K-1 Mark II are good, as it was predicted in some sort. Now it is time to continue putting it to the test for more details.
Source: Tienda Pentaxeros